DutyFit's occupational fitness evaluations are consistent with needs of those who's ventures involve unique or especially elevated risk.
Qualifying fitness for duty enhances report with the public and reduces risks. This assure essential dutys of those in positions of public trust will be performed without jeopardizing public safety.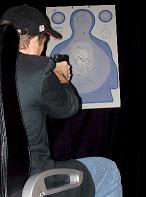 DutyFit provides fitness programs for those attempting to qualify for certification, evaluation of high-risk employment applications, or simply to obtain preferred insurance rates. Our fitness advocacy is confidential and is designed to quickly establish qualifying levels of fitness.