DutyFit | Director's Page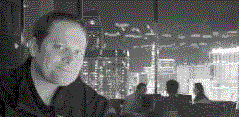 It is a great privilege to support the diverse goals of our misson-critical clients and to work with creative professionals worldwide.
Our advocacy and relationship intelligence service not only manages risk but promotes opportunity. DutyFit analysts streamline hiring and proactively promote our customers. We have a keen interest in our clients' objectives and we strive to achieve the most favorable results.

If you are seeking a unique employment opportunity, and would like to serve a worthy cause, we welcome you. You will find information on the website explaining the values that motivate our workforce and how to submit your candidacy.

I wish you every success.
David Hale, Executive Director